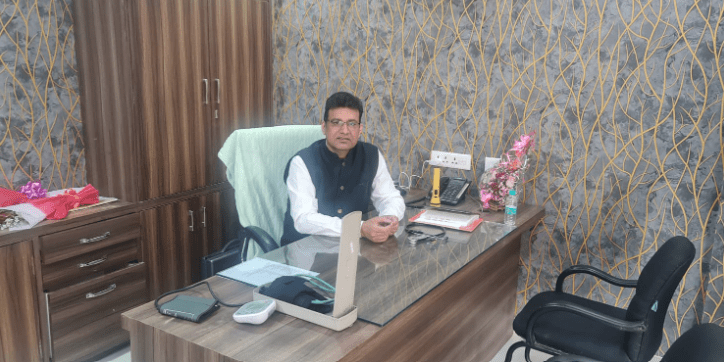 Dr. Govind Saini, Managing Director at Vaishali Hospital, Jaipur is a renowned & trained physician with over 25 years of enriched medical experience. He completed his MBBS from Sardar Patel Medical College in Bikaner and obtained his doctorate from SPM in Bikaner. He is also a member of the Indian Medical Association (IMA) and the Rajasthan Medical Council (RMC). He has been associated with various hospitals in Jaipur and has gained a wealth of knowledge in various fields of medicine. AMRC, a state-of-the-art hospital in Mansarovar, Jaipur, has also been under his management for more than two decades. He has a strong reputation for providing excellent care to his patients and has a large number of satisfied patients.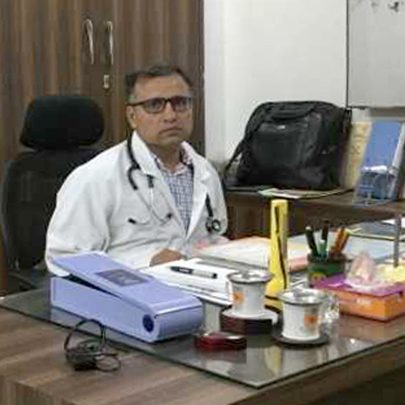 Dr. Jagdish Prasad Thakuria, born on 6th Feb 1969, is a highly qualified and experienced surgeon based in Jaipur, India. He obtained his M.B.B.S. from R.N.T. Medical College, Udaipur in 1993, followed by M.S. in General Surgery from S.M.S. Medical College, Jaipur in 1996. Dr. Thakuria has extensive research experience, focusing on laparoscopy's role in the diagnostic evaluation of abdominal ailments.
Currently serving as the Consultant Surgeon & Director at Vaishali Hospital & Surgical Research Centre, he is also the Secretary of Surgeon Society of Jaipur and the Scientific Chairman of ASIRAJ 2013. Dr. Thakuria has numerous paper presentations, lectures, and live workshops to his credit, showcasing his expertise in colorectal surgery. Additionally, he has published research papers on diverse surgical topics.
Dedicating his skills to social service, Dr. Thakuria organizes free medical camps for the underprivileged. His management experience includes overseeing Vaishali Hospital since 1999, demonstrating not only surgical proficiency but also administrative and marketing skills. With a membership in various surgical associations, Dr. Jagdish Thakuria has performed around 15,000 surgeries in the last 15 years, specializing in laparoscopic and anorectal procedures.